Hon. Charles M. Honeyman (Retired)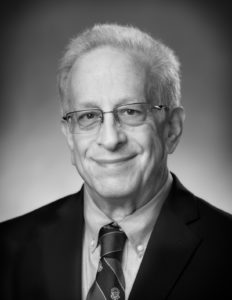 Hon. Charles M. Honeyman (Retired) joined 
Palladino, Isbell & Casazza, LLC
 as of counsel in October 2020, after serving in a similar capacity for the firm's predecessor and following more than 24 years of service as an Immigration Judge. Judge
Honeyman provides strategic litigation
counsel and invaluable guidance in support of the firm's clients, especially those applying for asylum and/or facing removal proceedings.
Judge Honeyman was appointed as an Immigration Judge by the U.S. Department of Justice, Executive Office for Immigration Review, in September 1995. During his tenure, Judge Honeyman served in a number of capacities and was frequently called upon for special assignments by both the government and the private bar, including: pro bono liaison judge; EOIR-AILA liaison; EOIR Training Conference speaker; Allenwood Federal Correctional Institution docket; Pittsburgh televideo docket; details: New York, Los Angeles, Boston, Baltimore, Pearsall, TX, Port Isabel, TX, Jena, LA, Oakdale, LA, and Otero, NM; special case assignments-Nazi War Criminal cases (2); frequent CLE speaker; law school guest lecturer; National Association of Immigration Judges (NAIJ)-member, local representative, precedent committee. Additionally, a number of Judge Honeyman's cases resulted in widely cited decisions in the Third, First, and Second Circuit Courts of Appeal, helping to shape the landscape of immigration law both regionally and nationally. Included among the many notable cases are: Alimbaev v. Attorney General; Kaplun v. Attorney General; Luciana v. Attorney General; Fadiga v. Attorney General; Szehinskyj v. Attorney General; Paiz-Cabrera v. Attorney General; and Sukwanputra v. Attorney General.
Highly respected and learned, Judge Honeyman's retirement from the bench and return to private practice (as political interference with judicial independence increased) was covered by major news outlets, including NPR Morning Edition, The Los Angeles Times, The Philadelphia Inquirer, The Independent, BuzzFeed, and Voice of America Latin America Division.
Judge Honeyman received a Bachelor of Arts degree in 1971 from Roanoke College, a Master of Arts degree (Political Science) in 1975 from Penn State University, a Master of Public Policy degree in 1977 from the University of Michigan, and a Juris Doctor degree in 1981 from the University of Baltimore. From 1981 until 1995, Judge Honeyman practiced immigration law at firms in Baltimore and thereafter in Philadelphia. He also served as an Adjunct Professor at Villanova University Law School in the fall of 1988 and 1989 and guest lectured frequently at Philadelphia area law schools. Additionally, while in private practice, Judge Honeyman held prominent positions, both locally and nationally, in the American Immigration Lawyers Association (AILA), including service for two years as national co-chair of AILA's liaison committee with EOIR. He also spoke frequently at local, regional, and national conferences.
Following his retirement as an Immigration Judge, in addition to his of counsel work, Judge Honeyman has been called upon regularly to teach and speak in a variety of settings. He has guest lectured at area law schools and presented at AILA's pro bono training, annual Immigration Court conferences, and CLE training conferences. Notably, Judge Honeyman was a leading speaker at AILA's Public Action in support of independent Immigration Courts (along with U.S. Congresswoman Mary Gay Scanlon, House Judiciary Vice-Chair) held at the National Constitution Center on September 17, 2020. Moreover, he has also advised academic scholars conducting research on immigration related topics. Additionally, Judge Honeyman presented a webinar for a leading software company that has produced a case management system for immigration law firms.
Judge Honeyman is a retired member of the National Association of Immigration Judges (NAIJ), a member of the prestigious Roundtable of Former Immigration Judges, and is an active member of AILA's Philadelphia Chapter, offering its EOIR liaison committee advice and support along with presenting at CLE authorized chapter events.
Judge Honeyman is a member of the Maryland (active) and Pennsylvania bars, and was formerly a member of the New Jersey bar.