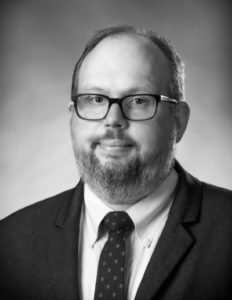 Attorney Alex G. Isbell has practiced exclusively immigration law for more than fifteen years.  During his career, he has developed expertise in representing individuals in immigration court and before USCIS in a variety of matters. He has also developed an employment-based immigration practice representing companies seeking to achieve their potential for growth and innovation by being able to offer positions to skilled and talented individuals from around the world. He has a particular interest in appellate practice when USCIS, an immigration judge, or the Board of Immigration Appeals wrongfully denies an individual's or corporation's application or petition.  Similarly, he is always interested in working with individuals of exceptional or extraordinary ability on EB-1A and EB-1B petitions, EB-1C petitions, National Interest Waivers and O-1A cases.  He also has a nascent practice in PERM and labor certification matters, as well as a District Court practice for USCIS petition denials and cases involving unreasonable agency delay.
In his career Alex has successfully handled P-1 cases, P-3 cases, O-1 visas for athletes, artists, businesspeople, and entrepreneurs; O and P visas for support staff; TN visas for professionals and academics; H-1B visas (for cap subject and cap-exempt petitioners); E-1 and E-2 visas for treaty investors and traders; L-1A petitions for established, as well as new, companies; L-1B petitions for specialized knowledge workers; F-1 reinstatement matters; U visas for victims of crime; and T visas for victims of trafficking.
Alex received his J.D. from Villanova University in 2005 and was a member of Villanova's competitive Environmental Law Journal from 2003-2005. He was also a member of Villanova's CARES clinic where he successfully represented several clients in removal proceedings and performed independent research related to trafficking in men and boys around the world in at the request of Catholic Relief Services. In 2005 Alex received the Villanova Alumni Association's Award for Pro Bono Service in recognition of the 185 hours of pro bono legal assistance he provided while in law school, and he still regularly volunteers his time to organizations and clients in need through monthly pro-bono clinics provided in conjunction with the African Family Health Organization (AFAHO) in West Philadelphia. Likewise, Alex is also a regular participant in Citizenship Days in Philadelphia and the greater Delaware Valley to enable individuals otherwise unable to secure legal assistance in the naturalization process to complete their immigration journeys to become naturalized United States Citizens. Prior to attending Villanova University School of Law, Mr. Isbell received a B.A. in Political Science from Boston College in 1999 and was a Fulbright Grantee at the University of Helsinki in 1999-2000.

Schedule a Consultation
Our dedicated attorneys are eager to meet with you and learn about your specific immigration issues. For assistance, please call our office at 215 576 9000.