On Thursday, May 19, 2022 several of our staff members attended Esperanza Immigration Legal Services' (EILS) fundraising event, Hope for Immigrants: Cuentos de Esperanza (Stories of Hope). The evening honored Fernando Chang-Muy, Esq. and our very own – Hon. Charles M. Honeyman (retired).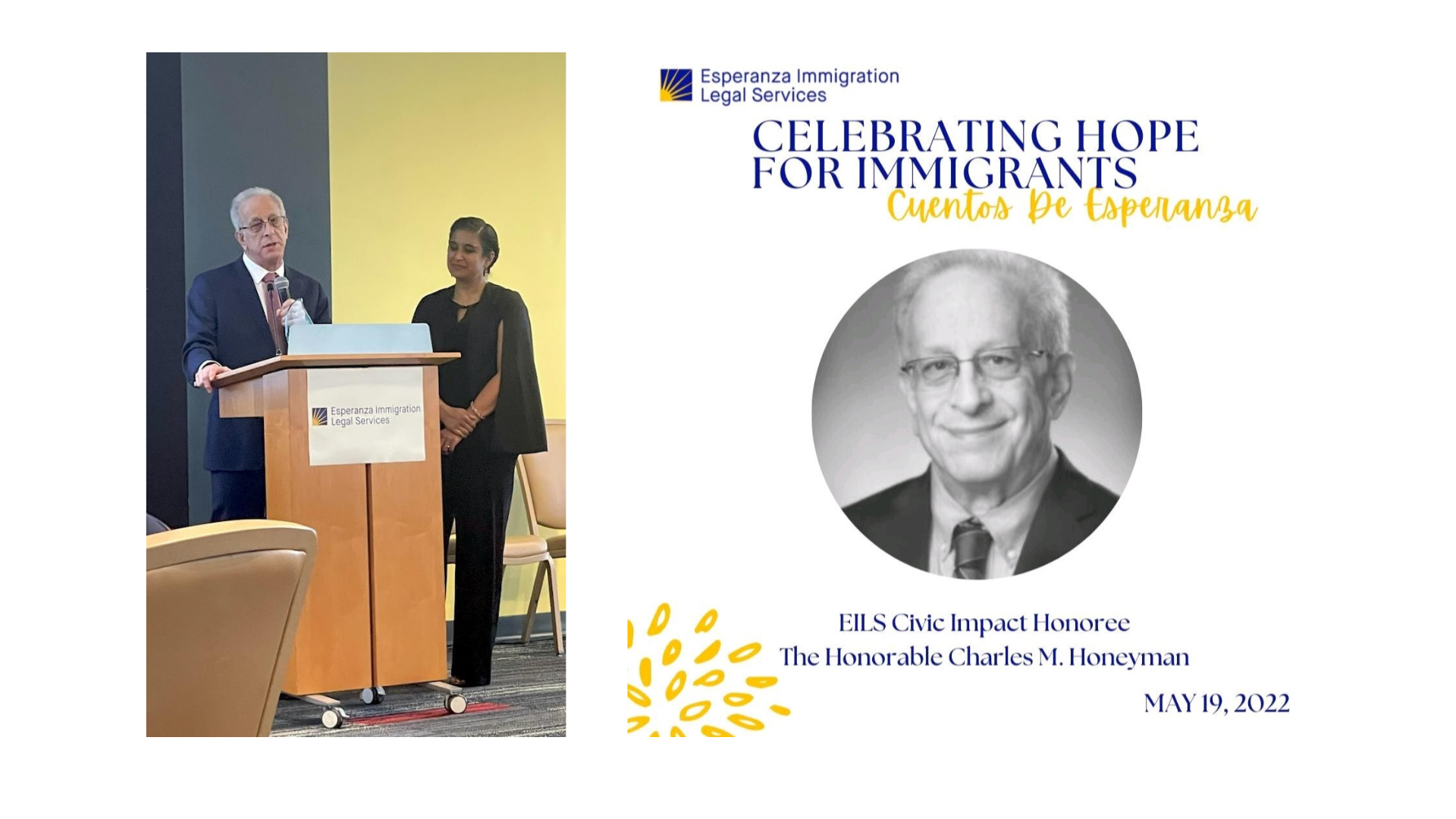 Judge Honeyman was the EILS Civic Impact Honoree for his work as an attorney, judge, and educator who is committed to advancing the well-being of immigrants in Philadelphia.
We sincerely congratulate Judge Honeyman on all of his accomplishments and thrilled that he continues to provide guidance and education to ensure that immigrants are receiving quality legal services in Philadelphia and beyond.
A special thanks to EILS for hosting such a wonderful event and for their work in the community.
© Palladino, Isbell & Casazza, LLC (PIC Law) 2020 | All Rights Reserved.