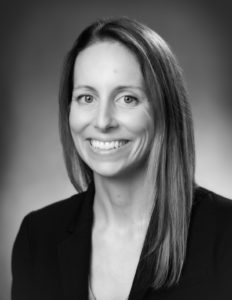 Attorney Caitlin Costello Faye has a deep-seated interest in immigration law and policy. Prior to joining Palladino, Isbell & Casazza, Caitlin worked as an associate attorney at Solow, Isbell & Palladino and Helmer, Conley and Kasselman. She also served as a law clerk to the Honorable Francis J. Vernoia of the New Jersey Appelate Division. Caitlin graduated magna cum laude from Rutgers School of Law, where she worekd in a variety of settings representing immigrants and criminal defendants. 
In her practice, Caitlin draws on her international experience, including as a Fullbright grantee in Senegal from 2011-2012 and as an exchange student in Bolivia from 2004-2004. She graduated magna cum laude from Drexel University with a B.A. in International Area Studies. Caitlin is licensed to practice law in Pennsylvania and New Jersey and speaks Spanish, French, and Wolof. She strongly believes in acting as a zealous advocate for her clients. 
Schedule a Consultation
Our dedicated attorneys are eager to meet with you and learn about your specific immigration issues. Click the button below to schedule a consultation.